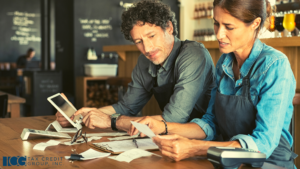 About a week ago, President Trump signed the Families First Coronavirus Response Act. The bipartisan legislation was designed to make sure that households don't fall apart in these uncertain times. If you want full details on what the Act means to small and medium-sized businesses, you can see our post from last week.
The government's response to what's happening with COVID-19 (a.k.a. novel coronavirus) is constantly changing and so there is a lot to read if you want the latest and most accurate news. If it seems like it's overwhelming at times, we here at Tax Credit Group understand.
To help, we gathered together some links that you want to keep an eye on. These are links that will be updated by their respective agencies as the situation on Capitol Hill changes. That means you don't have to worry about seeking out the updates through news feeds because these agencies will be updating directly.
The Centers for Disease Control (CDC)
The CDC's Guidance Business Response link (here) will help businesses understand the best way to plan, prepare and respond to the novel coronavirus. The link includes updated cleaning and disinfection guidelines for businesses as well as the best practices for social distancing in the workplace and strategies and recommendations for how businesses can respond to COVID-19.
The CDC has additional resources for businesses here.
The Internal Revenue Service (IRS)
The IRS recently extended the federal tax filing deadline to July 15 to give businesses and individuals more time to pay and file their taxes.
The IRS Coronavirus page, found here, gives you a general overview of all of the actions taken by the IRS during the COVID-19 outbreak.
For details on what the IRS is doing for businesses as of March 24, 2020, check out the letter that the IRS posted on its website addressing the changes. You can find it here.
Small Business Administration (SBA)
The SBA is a federal agency designed to give advice and guidance to small businesses.
The SBA has a page dedicated to guidance on loan resources for businesses that are suffering during the COVID-19 response, here.
America's Small Business Development Center works in conjunction with the SBA. It has its own list of resources to help small businesses through these tough times here.
Consumer Finance
The Consumer Finance Protection Bureau has an entire site dedicated to protecting your money during coronavirus. You can find it here.
State and Local Help
When it comes to state and local help, it's going to vary depending on where you live.
Major cities like New York City and San Francisco are creating specific sites to help small businesses and employees understand what's happening within their city and how they can get help. Many major cities and counties are creating sites like these to deal with all the issues that small and medium-sized business owners are facing and it's important to know if your local government has one.
Your state government may have a separate site designed to help as well.
Other Financial Help
If you want to know how the latest changes in the federal government affect your taxes, you can also check out publications like Accounting Today, which just ran an article about the federal government allowing you to use your payroll tax credits to help pay for paid leave during coronavirus (here).
The Tax Foundation also has articles that look at what's happening in Washington, D.C. and what it means for your taxes both in the U.S. and abroad. You can see a great overview of it all here.
A word of warning…
These articles are very informative, but they are also very dense looks at accounting and taxes. They can be difficult for the average small business owner to understand without a background in accounting. That's why Tax Credit Group is here to help. If you ever have questions about how the current situation on Capitol Hill or how your state is going to affect you and your business, please reach out to us and we'll be happy to help.
Please stay safe and healthy!