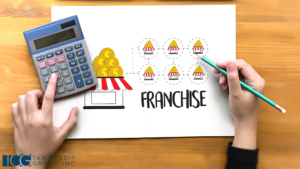 For many military veterans, the idea of finding a civilian job can be a scary thing. It's a major change from the years they spent in service to our country. For some veterans, the idea of putting those leadership skills to good use as a small business owner is much more appealing. Thankfully, the federal government and some of the nation's biggest companies want to make it easy for veterans to do just that.
Top Types of Franchises for Military Veterans
Entrepreneur.com takes the time to look at franchises every year and determine which ones are trending in the right direction and which ones aren't worth the time. The company's editorial team evaluates franchises overall but also creates a special list just for military veterans.
The team looks at things like discounts offered to veterans, help and training offered, and company health when determining the best franchises for veterans looking to own their own businesses.
Below are some of the key industries at the top of Entrepreneur.com's list.
Travel Agencies
According to Entrepreneur.com, one of the best types of franchises for veterans to own is a travel agency. The site names Dream Vacations as it's number one franchise for veterans. Dream Vacations offers 20 percent off the franchise fee for veterans and waives the training fee. It also helps the veteran with marketing assets. Startup costs are also relatively reasonable.
Another travel agency making the list is Cruise Planners.
Premium Tool Sales
The next few spots on Entrepreneur.com's list include premium tool retailers Snap-on Tools, Matco Tools, and Mac Tools. All three companies offer discounts on initial inventory so veterans can get the business started on the right foot.
Auto Repair
Entrepreneur.com says companies like Precision Tune Auto Care and Grease Monkey are ideal for veterans, especially ones that worked in a mechanic role while serving. Both companies offer discounts on franchise fees for veterans as well as reduced royalties for the first few years in business.
Restaurants/Food Services
Also making the list, several restaurants and other food providers. Captain D's Seafood Kitchen offers veterans 50 percent off the franchise fee and a reduced royalty for the first year. Meanwhile, Baskin-Robbins will waive the fee for the first franchise and offer a reduced royalty fee for the first five years.
Gyms
Another industry making the top 25 on Entrepreneur.com's list, athletic gyms. Anytime Fitness offers a discounted franchise fee to veterans, while Crunch Fitness offers 20 percent off franchise fees and royalties when you purchase three or more gyms.
Getting a Veteran Run Franchise Started
Starting a franchise is much more than just determining that you want to start a franchise. U.S. Veterans Magazine has an article about what you need to think about and consider as you're contemplating starting a franchise as well as some questions that you need to ask yourself and your family.
Funding a Veteran Run Franchise
You'll also need to think about funding. Unless you're independently wealthy, odds are you'll need some financing help to get your business off the ground.
The Small Business Administration offers guaranteed loans for veterans and training to help new small business owners get started. You can find out more about those resources here.
There are also special funding options for disabled veterans through the Small Business Administration.
Organizations like StreetShares Foundation offer support to veterans starting their own businesses, while the Hivers and Strivers Angel Fund is specifically aimed at helping military academy graduates get their small businesses off the ground.